Hire the best Poster Designing Company in Patna: Agkiya Media
Advertising Poster Designs are a very effective means of communication tools as they are highly accessible to a wide variety of people. Agkiya Media feel that these are supposed to create a great impact on people. Presentation Poster Designs should be such that people are not able to overlook or pass them by without paying any heed top the messages that are displayed on them. Poster Designing companies in Patna known what are the criteria that are required in the market. A poster is a big printed paper which is used for advertisement purpose. It can be textual, graphical or a mix of text and graphics. It is a great method to use for marketing purpose. It helps to display information about your products, company, brand, services etc. You can choose posters to advertise your product and it is less expensive. There are several types of posters such as political posters, movie posters, travel posters, event posters, band or music posters etc. And every type of which is offered in our attractive poster design service and best poster design through creative poster presentation template. If you want a movie poster then you can choose from our classic Hollywood poster designs, latest movie poster designs etc. In our best professional quality custom poster design service from Agkiya Media which is one of the best poster designing company in Patna right now. Agkiya Media will offer you to choose any poster design according to your purpose. The poster will have a title, date of an event, event rules, parking location or any other information based on your requirements.
Reasons why you will choose Agkiya Media, the best poster designing company in Patna:

We Offer Incredible Service To Change the Perception Of our Customers Into Reality:

Agkiya Media is one of the top poster designing company in Patna because being creative, witty, and calculative is the key to success in this digital-based world. So, we are highly tuned to deal with any twists and turns with providing our salient services. Our truthful and reliable commitment, ethical approach and proficiency have permitted us to carve a niche for ourselves. We offer superior services such as Custom website design services, business website development, and best digital marketing services with including the best business solutions that help to drive your business growth and soar high towards your success. Right now we are handling many projects in Patna the Royal Opera House Academy is on the top. So if you want you can see the review you can check it from our site for our top- quality work, people of Patna voted us as one of the best poster designing company in Patna.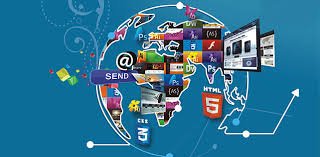 Let's grow your business together:
Agkiya Media which is known as one of the best poster designing company in Patna was started with the belief that innovative solutions can change the look of your entire businesses and these solutions are the ultimate guide to branding your company. We understand that businesses on the Internet shall not only be the future but shall also be a command mainly for quick and relevant reach. We work a lot of data analysis and our web marketers, designers and developers make strategic and innovative use of processes to increase traffic, and add growth to conversions and sales for your websites. Our continuous measurement and feedback from our client aids us to do things the right way and at the right price. Some people give a lot of information on the poster in their attempt to get the attention of audiences but this might confuse your audience. So the poster design must be crisp and to the point. As from our name, it clearly gives you an idea about how passionate we are about providing the best service and to give you a passionate poster design from our Agkiya Media team. Poster Designing companies in Patna you will find in every place but those are not trustworthy enough to handle any kind of project.
Creative Poster Presentation Template for Your Business to enhance your business:
Our company Agkiya Media one of the best poster designing company in Patna provides top effective poster designs full of creativity and most appealing to engage your customers with your business and bring in new customers as well. We design posters by using our own design templates. We have professional expert poster graphics designers to create high-quality products. We make those creative poster presentations through creative poster presentation template and poster design templates. We help you to make all kinds of posters such as music posters, research posters, comic book posters, sports-related posters etc. We ensure that all posters will be creative and effective to introduce your products to the audience. We give you different options and varieties you will love for all these reasons client trust us a lot and Agkiya Media is one of the best poster designing company in Patna. Nowadays using posters are a very efficient way of designing as these are used by many people as a means of their communication tool. Many varieties of people from different places use these posters. Various large kinds of poster designing companies in Patna feel that these are a great way to create an impact and impression on people. By presenting posters of different types we can make our clients pay more heed towards us. We also emphasize that the designs should be captivating.
Get a Custom Design Template from Our Professional Expert:
Our designing process is conducted in a way so that you get the best results out of the designs we create. Agkiya Media which is one of the best poster designing company in Patna properly understand the design brief we are given by our clients, do proper research of your product or service on which the poster is being made and then make a proper concept for the poster design and create the design according to that. We are able to produce your work and submit it within 2-3 days of business days which is the fastest than any other poster designing companies in Patna. We are also the best efficient from all qualities as compared with others. We help you to get your customized poster design template for your poster. At the last step, we present our poster designs in the most appealing way and then we deliver our products way before the given deadline. If you are facing any problem with your poster design that has been made by our company, just go to our websites contact us as we are one of the best poster designing company in Patna.